Basic Academic Training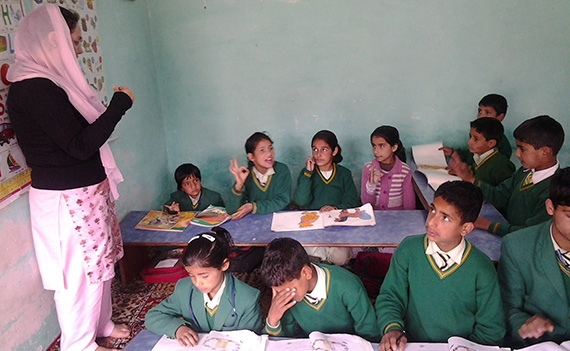 Achievements
With the help of Behavior Management therapy we have been able to modify the abnormal behavior of those students who were having behavior problems.
Some of the students among the mentally retarded students have significant improvement in academic they are now in a position to write different English words and also write their name. They are able do simple mathematical calculations like additions & subtraction.
The students have been made independent in toileting, eating, brushing, grooming through activities of daily living and efforts are made are on to make them independent fully.
The students are trained to sweep their classrooms, knot their shoe laces & polish their shoes.
In addition to this dressing is also focused.
The indifferent attitude of the parents & society towards these children has changed as these children presently exhibit a normal behavior and take part in different activities/functions in and outside the state.
Challenges
Presently we have mentally retarded children of different categories .it is not possible to categorize these children without administering different psychological tests. Placing these children in different classes without psychological tests is a challenge.
The students are not supported and encouraged by parents at home to become independent.
Lack of attention and weak memory power of the students.
TOP