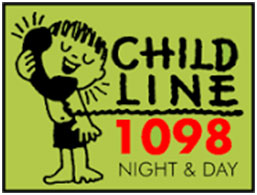 Quarterly Report for the period of April 18 to June 18
During the period of 1 April 18 to 30 June 2018 Childline Anantnag did around outreach programs and various other activities which included:
36 Outreach programs were organized during which Childline team visited various far flung areas and awared community leaders, people, children and other stake holders about various child issues, services provided by Childline, Child rights and Child protection.
During this period Childline also visited various offices of district administration and held 37 meetings with various stake holders which included:
3 meetings with SDM Bijbehara
1 meeting with DPO Anantnag
3 meetings with Municipal committee Anantnag
8 meetings with DC Anantnag
3 meetings with officials at Directorate of School Education.
7 meetings with icps/cwc and jjb members
2 meetings with SOS Srinagar
1 meetings with Action Aid staff
3 meeting with police
1 meeting with officials at Directorate of food supplies Anantnag
1 meeting with CEO Anantnag
1 meeting with officials at Divisional commissioner office Srinagar.
3 meeting with representatives of World Vision India team.
During this period Childline Anantnag also did various activities which included:
Rally in support of Asiya at press enclave Srinagar on 18-04-2018.
Open house program at Govt. middle School Gandhanjipora on 27-04-2018.
One day training workshop on POCSO act 2012, JK JJACT 2013 and Child protection in collaboration with SOS Srinagar.
2 day Awareness program on CSA on 16 & 17 May 2018 in various School of District Anantnag in collaboration with Action Aid team.
Market Survey from 4 June 2018 to 11 June 2018.
An inclusive Open House at Govt. High School Wabzan.
Community meet on 28 June 2018 In which representatives of World Vision Team visited the community and interacted with Community members.
Away from all these activities Childline Anantnag also received 126 cases which included:
Medical: 14
Education: 27
Counseling: 04
Nutrition: 09
Linkage: 64
Abuse: 02
Advocacy: 04
Missing: 02
Child Labour: 01
Human trafficking: 01
In this quarter no circular was issued by any department.